You don't feel like having your own warehouse and you would rather concentrate fully on your business? We can help you out here! We store your items in our fulfilment warehouse in Dresden and dispatch the orders you receive. We are connected to the JTL-FFN. Via the fulfilment network, a simple and fast transfer of all important data such as articles, stocks and orders is possible.
Your benefits at a glance
You do NOT need
own warehouse or warehouse staff
Fast onboarding
possible for JTL-FFN users
Pick & Pack
commissioning & packing by us
Returns
acceptance of returns by us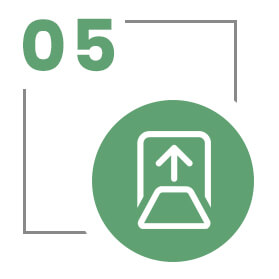 Incoming goods
receipt & storage by us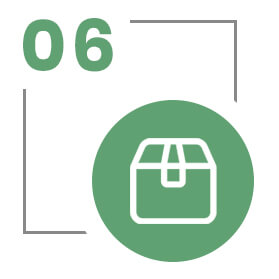 Shipping
complete dispatch of goods by us

Pick & Pack
from
1,40€*
1,00€ per package & 0,50€ per pick
Processing the order (Pack)

Picking of an item (Pick)
Storage
12,00€
/m³
monthly costs per cubic metre
Storage in the modern warehouse

Returns
2,40€
1,80€ per package & 0,60€ per item
Testing according to specification
* Applies to a volume of at least 5000 items per mont
Prices for shipping (DHL, DPD) and other additional services such as FBA stock transfers, incoming goods on request.
All prices excl. 19% VAT
Our FBA service includes packing and shipping your items to Amazon.
This happens, of course, through Amazon's packaging and security policies.
Packages or pallets are then shipped to the Amazon warehouse you specify.
You would also like to be part of the Amazon Prime seller programme or are perhaps already registered for the programme?
Then just get started now! With the PACKMONSTER.
We pack your goods according to specifications and always ensure at the same time that all your orders are collected on time by DPD between 2.30 p.m. and 3.30 p.m. from Monday to Friday.
Simply start with a non-binding enquiry to us.